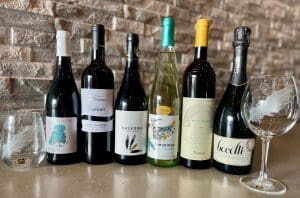 "Birds of a feather flock together"
True to form, we surrender to what is familiar.
Individual and unique in our own ways, we divide. 
 
With the wind beneath your wings,
Here's a chance to leap and fly  
With July Wine Club, you'll be soaring high!
 
Macedon Pinot Noir 
From the country of North Macedonia, it is named for
Alexander the Great (the original "Macedon"), and hails from an area known as the cross-roads of the ancient world.