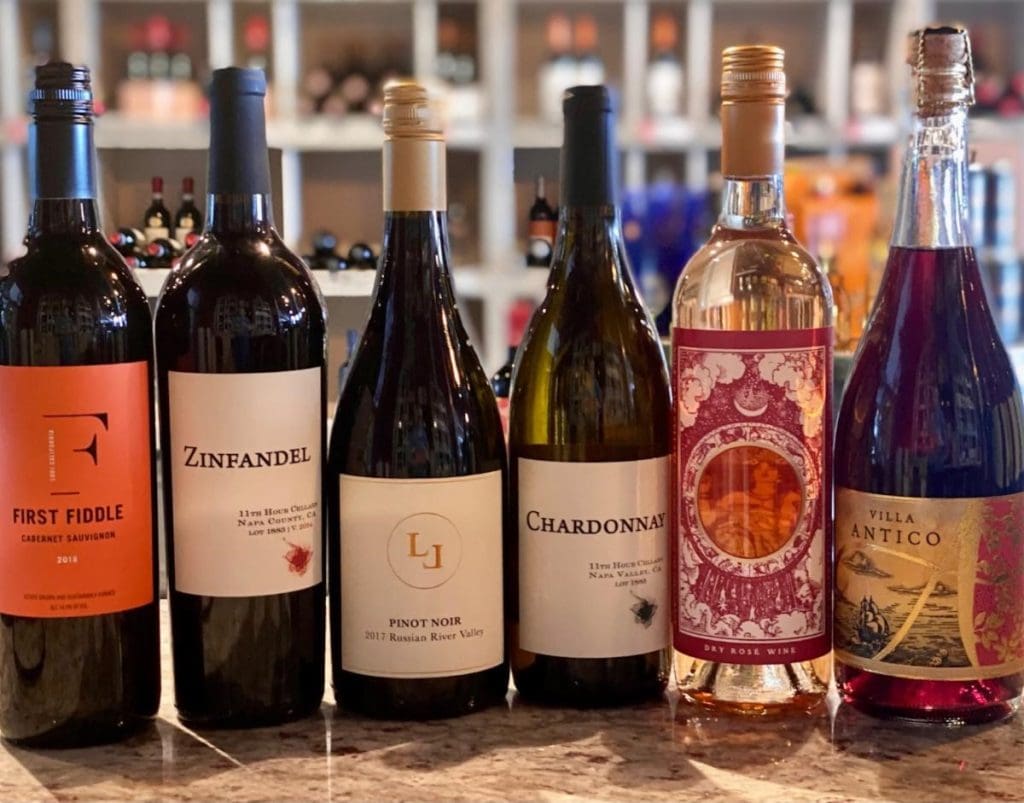 California sippin'…
Cheers to NEW collections of wine, brought to you from members of our favorite, Scotto Winemaking Family!
UNLIMITED GOOD TASTE
"Occasionally we discover small quantities of exceptional wine with restricted availability; in the wine world,
this is a LIMITED LOT."
The Limited Lot project was one of the latest in Natalie Scotto Woods wine career, and not a surprise considering her background - the daughter of multi-generation vintners,
vineyard owners and winery workers.
Following the footsteps of her older brothers brought her into wine before she launched one of California's few female owned wine distributing companies and started creating brands with broadly appealing packages and flavor profiles.
"I started my wine career by helping my brother with his fledgling company, but I guess I have Cabernet in my veins too and 11 years later, I can't imagine doing anything else."
-Natalie Scotto Woods
J. Woods Beverage Group
"Sometimes the Best Decisions are Made in the Eleventh Hour!"
Like many things in life, winemaking decisions are
sometimes made at the "11th hour".
In the case of these California appellation varietals,
this is a good thing because it enables our winemaker to wait until the last minute to select the harvest date, determine the fermentation period and the time required for barrel aging to accentuate the natural, intense fruit profiles of the grape.
The result of these 11th Hour decisions is expressed in every glass. The mouthfeel and complex aromas and flavors please the palate initially while the soft tannins provide a clean, satisfying finish and make these wines ideal companions for a wide range of food styles.
-Paul Scotto
5th Generation Family Winemaker
Limited Lot Pinot Noir, Russian River
25% New French oak barrels
75% Used and neutral oak
An exclusive release featuring a classic,
medium-full bodied Pinot Noir.
With cherry and subtle oak on the palate, this complex wine has lush pomegranate and raspberry flavors with pepper aromatics!
11th Hour Cellars Zinfandel, Napa Valley
The profile is a combination of cranberry,
plum and juicy blackberries with spice, vanilla and cedar accents!
Serve with burgers, pork, lamb, brisket, cannelloni and cioppino!
First Fiddle Cabernet Sauvignon, Lodi
Beautifully expresses juicy red and black fruit flavors
with a richly textured body.
Notes of chocolate, coffee and incense,
supported by firm tannins and a long, elegant finish!
Certified Sustainable
This will pair nicely with grilled or roasted red meats,
Duck & Game Bird
11th Hour Cellars Chardonnay, Napa Valley
The crisp tropical citrus flavors are enhanced by an extended cool fermentation and pleasant acidity.
The clean, smooth and well balanced profile make it easy to pair with appetizers, chicken and seafood!
Nola Grace Cellars Dry Rosé
"She was afraid of heights but
was much more afraid of never flying"
Strong women have always been part of my life, beginning with my grandmother who helped manage the family winery. My mother raised six children, and now my wife works and manages our hectic household and three children, including our strong willed daughter Nola Grace, who takes her middle name from my mother
and gives her name to this wine.
The Nola Grace portfolio, like my daughter,
will grow stronger in the years ahead
but is meant to be appreciated now!
-Anthony Scotto III
These fresh flavors and aromas include strawberry, melon and rose petals, while the crisp, dry style is ideal for sunny days!
Enjoy chilled as an apéritif, with salads and light cuisine.
Villa Antico Lambrusco Sparkling
"Ancient", is an appropriate name for this refreshing release that was vinified using the world's oldest method of producing sparkling wine and updated "pét nat" process, to capture the fresh fruit aromatics that are usually lost during fermentation
and create a remarkably consistent, natural carbonation,
natural & fresh flavor with no added sugars!
The simple cork and wire cage closures complement the traditional production style and natural look!
Sip all day, and night long!
Enjoy your May Wine Club with friends, family and true Alaskan beauty-SUMMERTIME is HERE!
https://www.nolagracecellars.com/recipes-from-gracie.html
"Some of my fondest memories are the meals shared with my family. My mother, Gracie Scotto, is one of the women for whom this wine is named; she not only raised our family of six, but she also passed along the family recipes that have stood the test of time and pair perfectly with our Nola Grace Cellars selections. I hope you find a recipe you enjoy as much as we have and serve it with one of our wines. While you enjoy the wine and food, think of someone that made your life richer and better, like the strong women in my family have done for me."
-Anthony Scotto III (Gracie's Oldest Son)