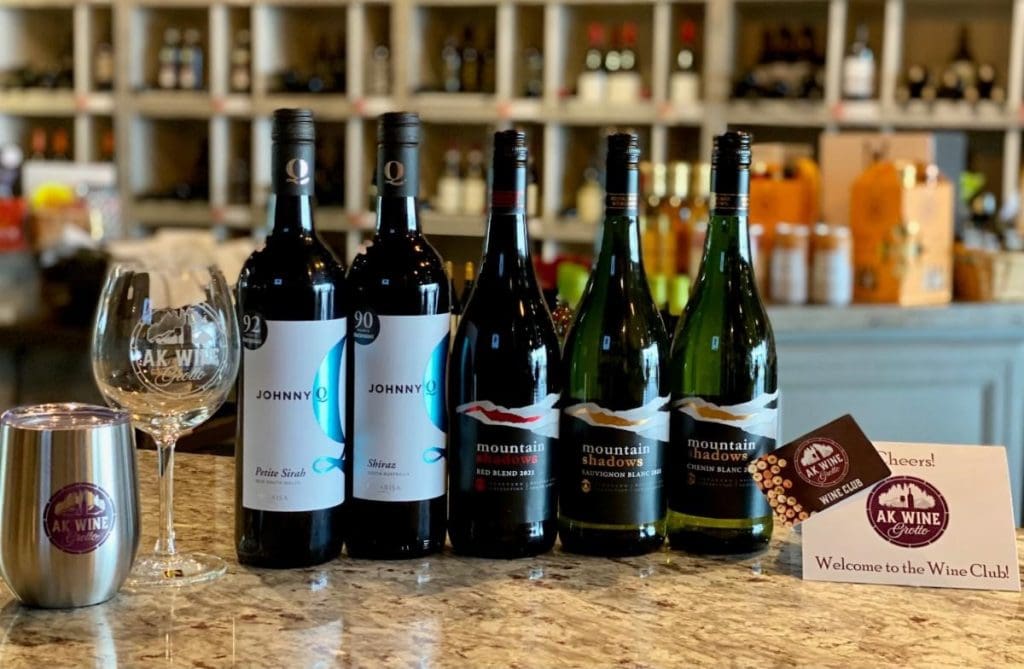 "You just can't take life too seriously" -Winemaker, John Quarisa
John Quarisa draws on his extensive experience to deliver Johnny Q, a range which encapsulates his love for life.
You will find his Australian wines as a perfect accompaniment with fun times and lots of laughter.
Sometimes, the most wonderful creations emerge from random, happy hybrids.
Take the cross-pollination of Peloursin and Syrah vines which French botanist Francois Durif discovered. He produced a delicious new grape variety, worthy of his own name: Durif, also know as Petite Sirah. And there begins your journey of discovery: taste the full-bodied, generous and lively flavors, like blackcurrant and plums balanced with spicy toasted integrated oak!
Johnny Q Petite Sirah, New South Wales
"Though midnight black at the core, this wine is impressively fruit-driven on the nose with oodles of ripe blackberry and cassis aromas. The round palate tacks on licorice, flint and truffle. Chiseled acidity and firm but seamless tannins give this wine staying power.
Oak tones of toasted multi-grain bread and caramel grace the lingering finish."
-92 points, Wine Enthusiast
Enjoy with Roasted Pork, Barbecue Beef, Chicken in Mole Sauce, Loaded Philly Cheesesteak sandwiches, Aged Gouda and Stuffed Peppers!
Johnny Q Shiraz, South Australia
"This wine wallops the nose with an aroma of fresh, deeply ripe fruit, while oak-driven notes of toast, mocha and vanilla extract follow.
The youthful, lush and flavorful palate brims with flavors of ripe black plums and
blueberries, while an elegant structure gives this concentrated wine excellent balance.
The long finish takes on a feathery texture, with a solid mineral tone punctuating the final flavors!"-90 points, Wine Enthusiast
Approachable, easy going and versatile-Johnny Q Shiraz will suit any occasion!
From the Stellenbosch family out of
Western Cape, South Africa-
The Mountain Shadows portfolio!
Certified Sustainable, delicious wines are ready
to with anything you're serving up this summer!
Mountain Shadows Red Blend
Syrah 70%, Pinotage 30%
This blend has a nose brimming with blackcurrant and raspberry flavors, complemented by just a hint of spice. A light oak treatment balances the supple fruit on the palate and adds to a lingering finish. A must-have Charcuterie favorite, or enjoy with grilled meats, savory stew or casseroles!
Mountain Shadows Sauvignon Blanc
Fresh easy drinking wine, with a pale, straw color. The palate delivers a hint of sweet, while the nose shows a cascade of gooseberries, asparagus and lemongrass. Well-balanced palate with delicious passion fruit and other tropical aromas. This wine, with its expressive varietal character and satisfying finish, offers excellent value for money. Serve with tuna sashimi, Kingklip
or a variety of other seafood.
Mountain Shadows Chenin Blanc
Intense flavors of guava and fresh green apples with a crisp and zingy finish. This is an easy- drinking wine that can be enjoyed at any occasion. This wine pairs well with a variety of different meat dishes but especially with fusion cooking.
Enjoy your June Wine Club with good friends and family!