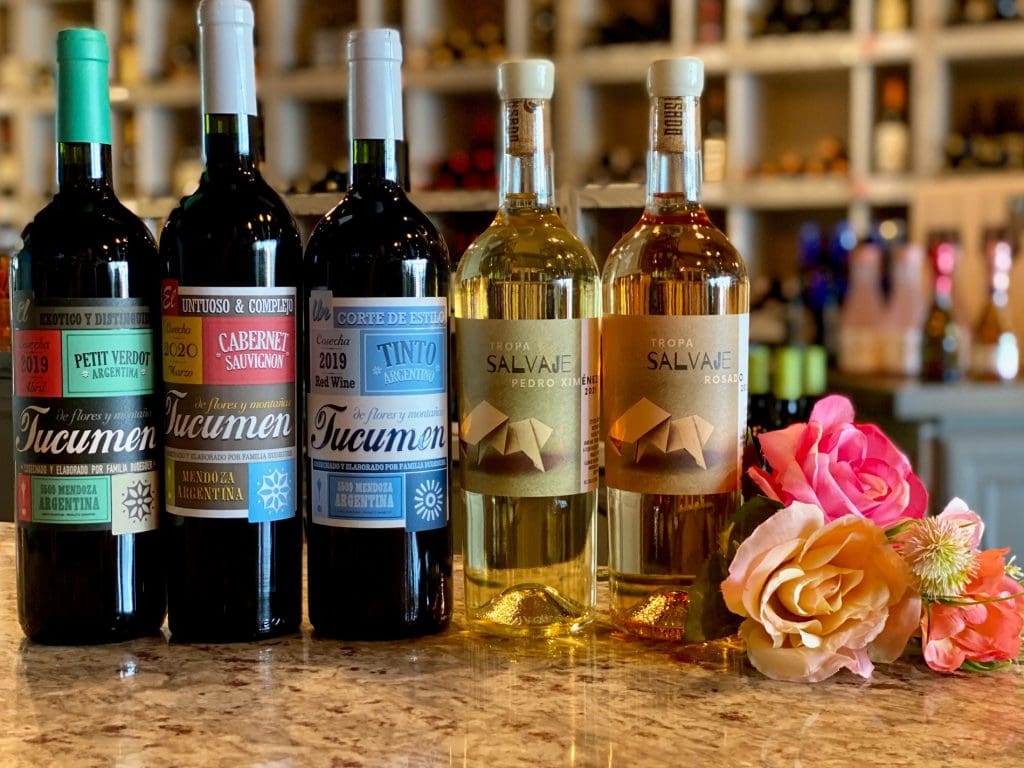 Marching forward…Spring is just around the corner!
Take advantage of all the extra sunlight
Whether you choose self-care, chores or strengthening your core-
Enjoy spectacular evening sunsets too, with cuddles, WINE and more!
Our Wine Club from Argentina is outta sight- So, let's explore!
The Budeguer family began their dream of making wine with the purchase of their first hectares in
2005. Originally from the north of Argentina,  Juan Jose and Celia Budeguer came to find
their viticultural home in Maipú and Agrelo. The land there is of alluvial origin, with a wide range of
soil structures each bearing unique characteristics.
This diversity lends itself to the planting of varietals best suited to the specific nature of individual
plots, enhancing the complexity and expression of the resulting wines. 
The vineyards are cultivated on a high trellis system and the harvest is carried out entirely by hand. 
These red wines have been fermented in stainless steel tanks,
then aged 6 months in French Oak barrels! 
Reserva Tinto, Maipú + Agrelo
65% Malbec 30% Cabernet Sauvignon 5% Petit Verdot
A fashionable red blend with Malbec as its backbone; boasting with a fruity bouquet and notes of
red fruits, violets, plums and licorice. The Cab Sauv is responsible for the peppery and spicy notes.
The Petit Verdot rounds it all out by adding complexity.
With a juicy palate and silky tannins-call it your new BFF!
Reserva Petit Verdot, Maipú + Lújan de Cuyo
"Exotic and Distinguished"
Bold red color with garnet hues, spicy notes and aromas of cinnamon, dark fruit and cassis,
combined with vanilla and toasted caramel.
Arrogant, yet sweet with elegant tannins…
The finish never ends!
Cabernet Sauvignon, Mendoza
"Suave and Complex"
Ruby red with brick hints, spiced aromas with black fruit, black pepper, and eucalyptus.
Big energy, with full body and smooth tannins!
The intensity is ready to be unleashed!
Tropa Salvaje Pedro Ximénez, Tupungato
"Wild Herd"
Lovely, with lively bright color and a mix of ripe stone fruits with tropical notes!
Weight and texture are balanced by racy acidity and a mineral edge.
It's charming and ready to dance!
Tropa Salvaje Rosado 2021
92% Pedro Ximenez 8% Cabernet Sauvignon
Beautiful pale rose color with fresh red fruit aromatics!
Tropical notes intertwine ripe cherry and strawberry with savory minerality on the palate!
A kiss of serenity in a glass!