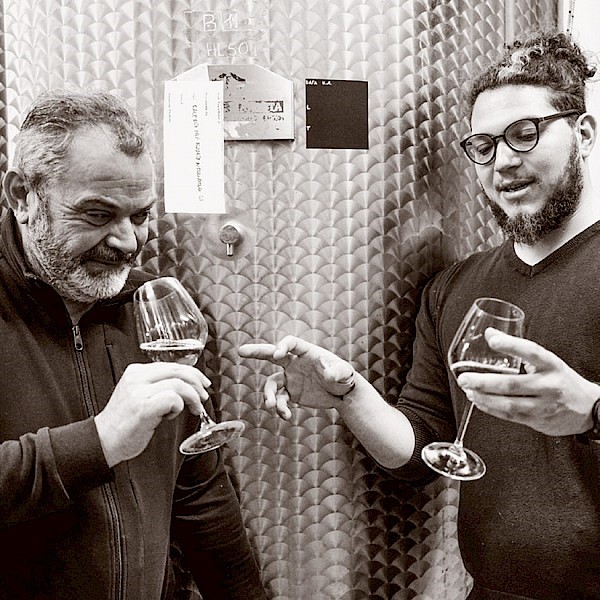 Featuring the Palamà winemaking family of ancient Greek origins, as well as beloved
and accomplished restaurateurs! Since 1936, the family has been making wine on their small estate
in the warm climes of Italy's deep south, in Puglia. 
For 70 years, they only sold their wines in their own restaurant!
Today, Ninì and Michele Palamà are the 3rd & 4th Generation (Father & Son) winemaking team!
Their collaboration with Small Vineyards and our boutique style has made it possible to enjoy with
your friends & family this holiday season!  Cheers!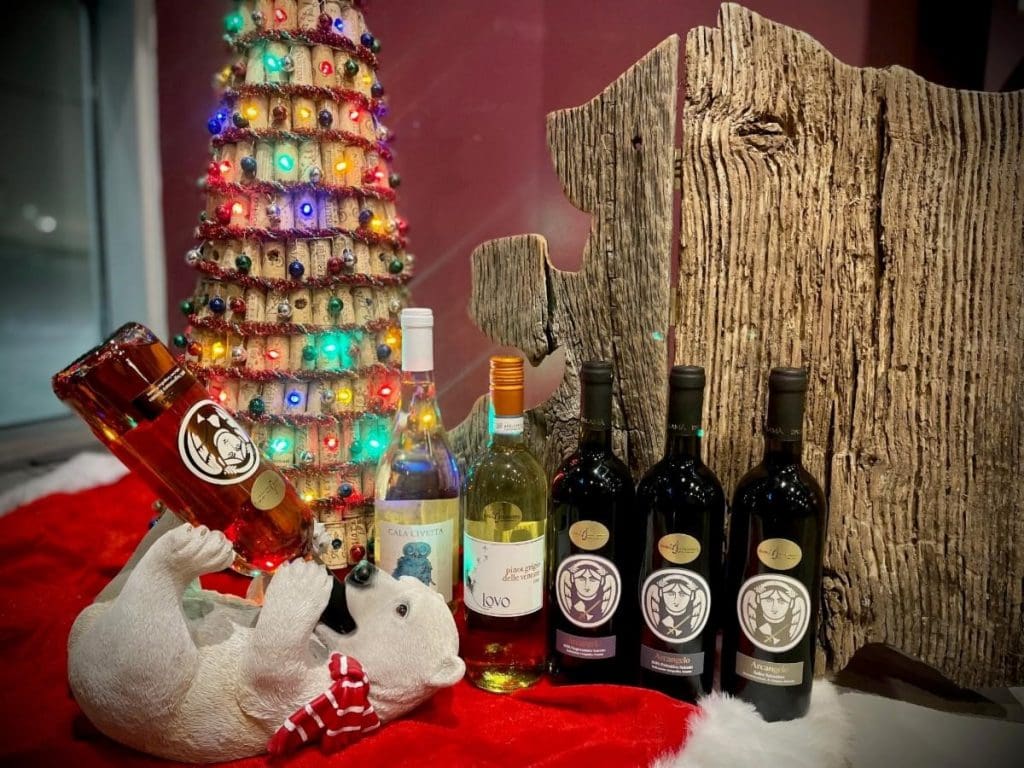 Arcangelo Negroamaro
Cherry red, with dark fruits and violets
Unoaked, fresh and juicy!
It boasts layered aromas of steeped spices!
Choose for Mulling wine? Simply DIVINE!
Arcangelo Primitivo
Dark ruby red with plum aromas and hints of tobacco & allspice
Medium-bodied with round, sweet tannins-
This Primitivo is a delight!
Lush, yet bright and approachable, with notes of dark anise, cedar, and Fruit of the Forest pie!
Arcangelo Salice Salentino
100% Negroamaro
"Crimson and Clover"
Expressive, rich, and earthy on the palate, with an elegance that comes only from small productions and expert craftsmanship.
With aromas of plums, blackberry confit, cracked pepper and cinnamon, it is a fascinating, delicious experience!
One to fall in love with, over and over again!
Palamà's reds have the ability to pair as
readily with seafood as with meat!
In a maritime community such as theirs, it's just as common to see Negroamaro paired with octopus or scampi as with pizza, or Primitivo served with char-grilled tuna over lamb! BON APPÉTIT!
Arcangelo Negroamaro Rosato
From its deep, vibrant hue to its palpable tannins and big-boned acidic structure, this Puglian rosato stands apart from so many others in so many ways!
Well concentrated; it's bursting with aromas of wild strawberries, loads of terra rosa minerality and fresh Mediterranean fruit!
Lovo Pinot Grigio delle Venezie DOC
Bright, fresh and unoaked!
Features stone fruit, lemon and acacia notes.
The palate is lively and complex; the volcanic soils also further enhance its zesty, mineral-driven style!
Cala Civetta Trebbiano Toscana
90% Trebbiano
10% Vermentino
Zippy and floral, with notes of honeydew,
sweet grass, and crushed salt!
Medium bodied with crisp pear, Tuscan wildflowers,
and lively acidity
Finishes dry with a lingering hint of almond skin!