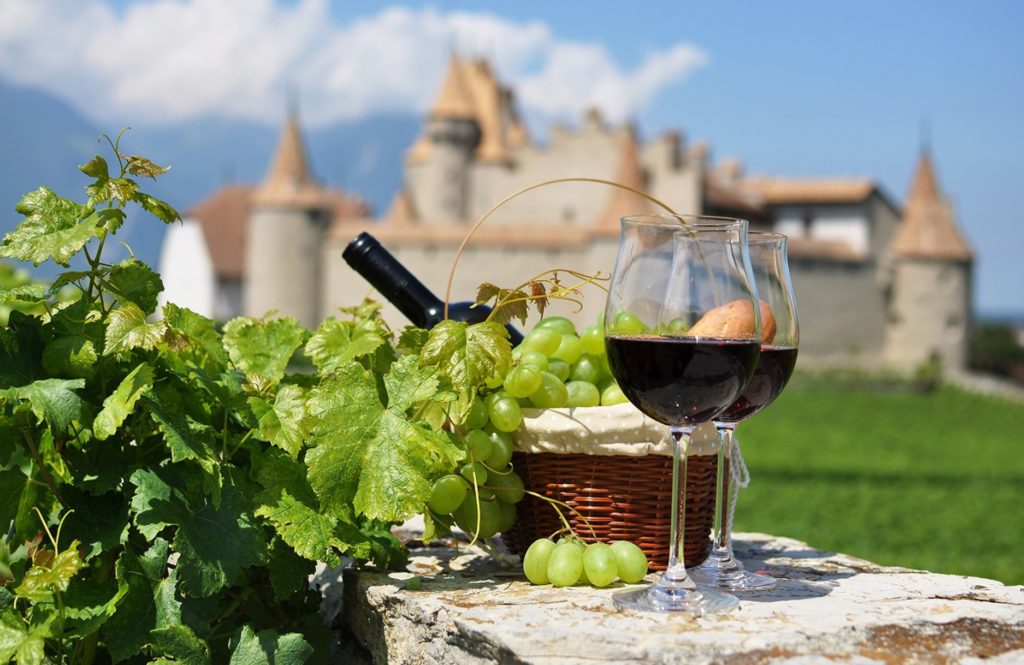 With a NEW year full of possibilities and exceptional wines catered to YOU...
January "Grotto Club" is ready to debut! 
Featuring France 
Let's get on with it, without further ado!
Château Reindent Bordeaux Supérieur
100% Merlot 
Garnet red with blackberries, hints of blueberry and licorice.
With 12 months barrel aged & steel tanks combined, it's bold & velvety to to the finish!
A perfect match for red meat or lamb and pasta dishes! 
Domaine Pelaquie Cotes Du Rhône
65% Grenache 35 % Syrah 
Medium bodied with rich fruit flavors, hints of sage, herbs & minerals. 
Smooth tannins with a big, dry finish!
It's a no brainer, Just say "Yes!" with smoked chicken or pork for dinner! 
Domaine de Thulon Beaujolais-Villages Rouge
100% Gamay 
Packed with delicious aromas of cherry and strawberry that explode from the glass!
Fresh and fruity with just a touch of spice.
You can try it slightly chilled for a more delicate appeal!
Pairs well with ham, turkey, pasta or salad! 
Touraine Oisly Domaine de Marcé
100% Sauvignon Blanc Pale yellow with a nose full of white flowers, grass, gooseberry and flint.
Dry with a creamy edge...
Enjoy as an aperitif, with crawfish, fresh goat cheese and oysters! 
Château Lauriga Côtes de Roussillon Rosé
70% Syrah 30% Grenache 
Pale pink with subtle citrus and berry aromas
Complete with bright red fruits and hints of blackberry and cherries!
So fresh, why not Rosé everyday?! 
Pairs well with spicy calamari, Brussel sprouts and ceviche! 
Delmas Blaquette de Limoux Tradition Brut 
90% Mauzac & 10% Chenin Blanc
Organically grown grapes!
Lively with notes of crisp green apple and honey
Well structured and elegant, a creamy finish with good length and very fine bubbles! 
Add strawberries for a date night in...
(Yep, it's a win!) 
We say "all bubbles = no troubles!!"
Too hard to choose? 
Add any additional bottles for just $15 bucks!
"Wine is an adventure..."
Adventurists Welcome! 
Not yet a member? Well, it's easy & FUN! 
The AK WINE GROTTO WINE CLUB 
Members receive NEW WINES every month!
*Reds, Whites, Sweet & Fizzy*
Mix & Match Your Variety:
2 bottles included for $34.99
3 bottles included for $49.99
Our "GROTTO" Members travel the GLOBE! 
DISCOVER new regions, EXPERIENCE exclusive wines...
Earn Rewards Points, Receive Discounts & MORE!!
What are you waiting for?? Join TODAY!!
Cheers!!
We're OPEN! Come on in! 
Mon-Fri 12-8pm, Sat 12-7pm, Sun 12-6pm
Call 337-WINE(9463)
11109 Old Seward Hwy, Suite 2
Anchorage, AK 99515